Daden - Chatbots / Virtual Characters
---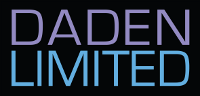 Daden - Chatbots / Virtual Characters

Daden chatbots are web-based computer applications that can act as a first line of support providing instant responses to questions, via your website and Facebook pages, without the need for staff intervention. Our chatbots are simple to update and can answer queries about your organisation and services, reducing pressure on your resources. The chatbot will respond using speech to text (or just text) engaging the customer in conversation as well as providing relevant links.
Daden chatbots:
allow customers to ask questions to help them find relevant information and pages quickly and easily - at any time of day - reducing traffic to call centres for simple/regular enquires

provide a multi-channel mechanism for customers to choose how they query and receive information - for example, via email, SMS, IM, Facebook or from the website

support customers through the online form filling process, or indeed completing the forms, using a step by step interactive approach

gain a better insight into the questions customers ask and the information they need - allowing you to understand your customer base, add more support and guidance if necessary. All conversations with the chatbot are captured and the web-based management programme allows this data to be reviewed, analysed and used to create new cases and improve existing ones

provide a single point of contact for the users to query and retrieve relevant information across your various websites

access back-end databases and applications to provide visitors with up-to-the-minute information, news

offer the potential for customer to converse in their native languages.